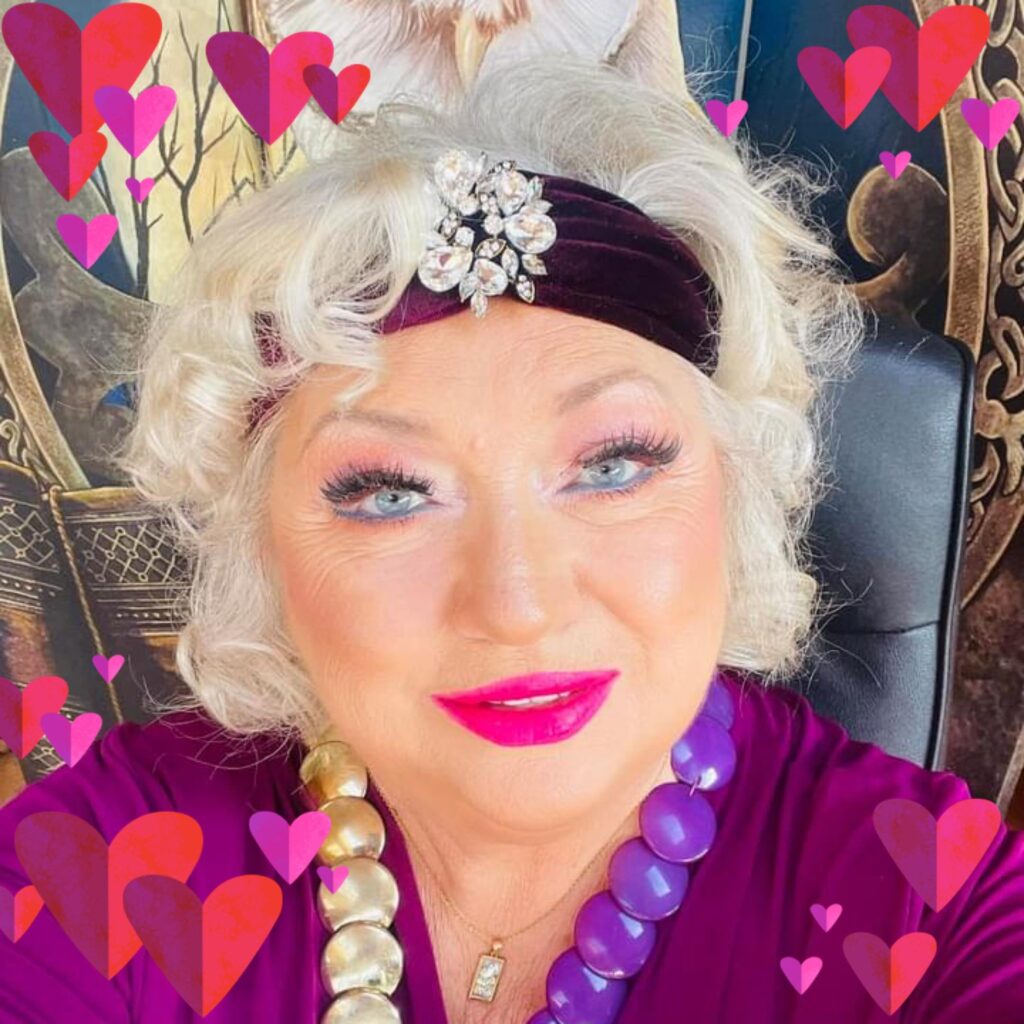 Psychic readings with Yvonne are a heart to heart experience. She uses a mix of oracle and tarot cards as well as her own intuition to connect to your angels and spirit guides. Yvonne delivers messages with compassion and extraordinary clarity. Yvonne respects spirit during readings as to whether they wish to come through or not. If asked by spirit to pass a message to the client she will of course do so. Yvonne concentrates on past, present and future during readings.
Yvonne Costelloe is gifted with that rare blessing – a psychic ability. It has always been a part of her life for as long as she can remember. The Costelloe lineage is laced with a psychic heritage which travels back generations.
Yvonne is a natural empath and from birth she has communicated with her angels and guides, this ability has always been second nature to her. As a child she had thought that everyone is gifted in the same way. As her life evolved she made the decison to embrace her gifts and set herself on a course of professional development in various therapies that would enhance her natural ability of healing, such as being a Reiki Master and also Indian Head Massage. She is also a qualified teacher and workshop facilitator.
Her life reads like a novel. Fame came to her in her mid teens when she was elected Miss Ireland. This high profile status launched her into a world of modelling followed by leading roles in theatre and television.
Yvonne appeared in such television programmes as Ryan Confidential, Podge and Rodge, Seóige and Ó'Shea, the Saturday Night Show with Brendan O'Connor as well as her acting role in Fair City – the list is endless. She has reinvented herself many times but the constant call of her inner psychic voice could not be ignored.
Tarot Card reading is one of Yvonne's special activities of recent years and it is all too easy to forget that she works in many other areas. Her life is an endless series of reinvention and development. Yvonne Costelloe's life doesn't ever fit into any one field of activity, it is an endless spiral of engagement with the healing therapies that she has studied and practised.
Pyschic Medium readings with Yvonne come in 30 minute slots and cost €60 including a €20 deposit.
To book a reading in Angel Times use the calendar below.
Please see our Deposit & Cancellation Policy here.
YVONNE COSTELLOE – PSYCHIC TO THE STARS TESTIMONIALS
"Just out from a reading with Yvonne Costello and I'm beaming from ear to ear. Sometimes we just need that extra validation from those who trust in their guidance. Highly recommend Yvonne, it was like connecting with the soul sister I've never met before. Thank you Yvonne, love and light, Joanne xx"
"From my appointment with Yvonne, I have nothing only good to say. Yvonne was very welcoming and made me feel at ease. She was very comprehensive and extremely accurate. I can 100% recommend Yvonne and look forward to meeting her again soon." – Ruth
"I went to see Yvonne in Angel Times. She was amazing, she was spot on in so many things. She asked me were we selling our car and upgrading and was my car in someone else's name – my partner sold his van last night & my car is in his name. Yvonne told me she sees twins in my future – she's the 2nd psychic who's said that. She told me to plant the vegetables and things we wanted to and I literally bought the seeds yesterday. There is no way she could have known any of this, it was amazing! I'm so happy I went to her! Wanted to stay longer!" – Dee
"The reading I had with Yvonne was absolutely outstanding. She was very accurate." – Gerry
"Please note that readings are intended to be used for guidance purposes only and you should not make any decisions based solely on a reading. Please always seek professional advice when needed."