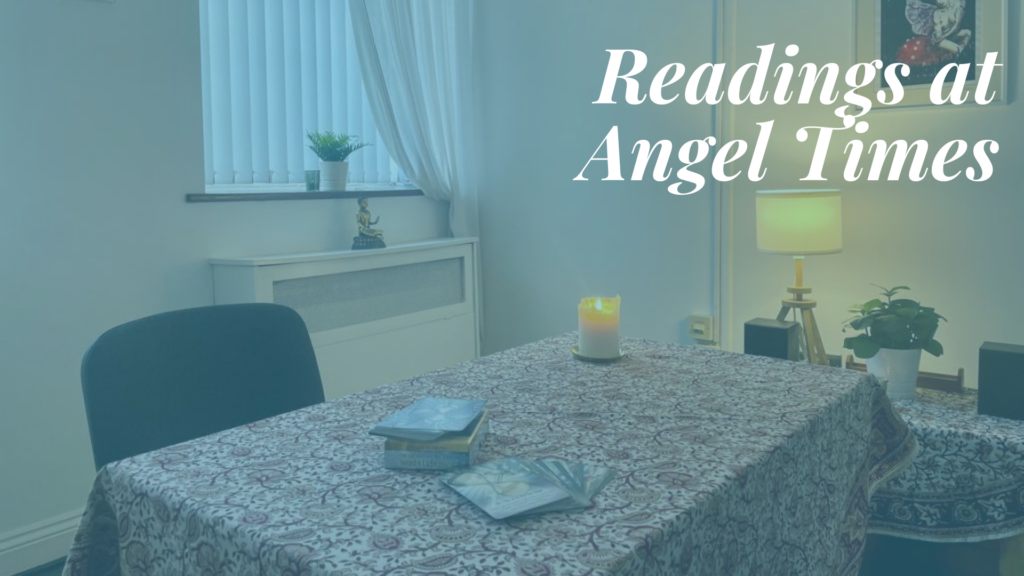 Angel Times Readings are available every week, with a range of different readers. Whether you are looking for a psychic medium, tarot reader, angel card reader or an angel communicator we have something to suit!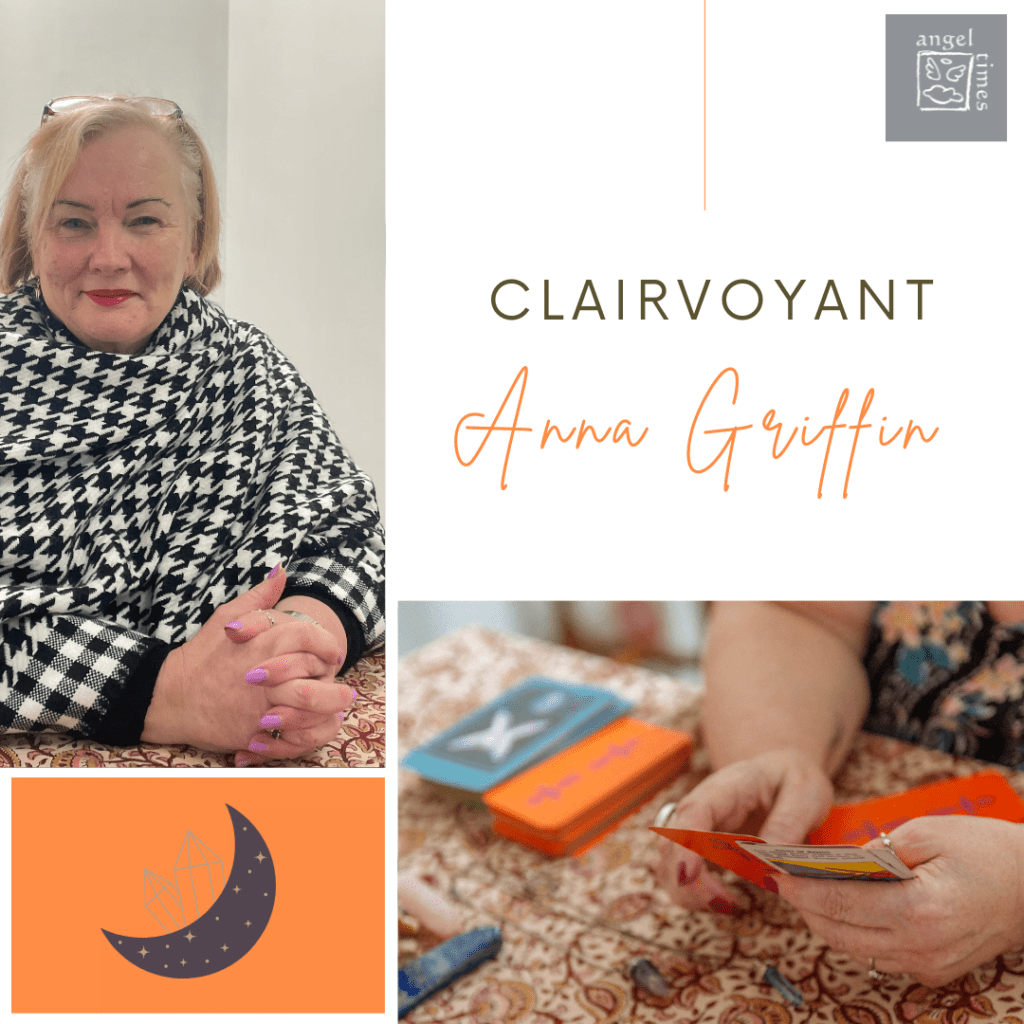 ANNA GRIFFIN CLAIRVOYANT
4 or 5 dates per month
Anna Griffin has been reading cards, fortune telling and offering clairvoyant readings for many years in Ennis and Limerick.
She comes highly recommended and is very popular. She has a reputation for being very forthright and accurate in her readings and indeed the feedback we received would support that. Find out more.
FRANCESCA BROWN ANGEL READINGS
Every few months
Francesca Brown comes to Limerick regularly to offer private readings. She has been coming to us for several years and is as popular as ever. Find out more.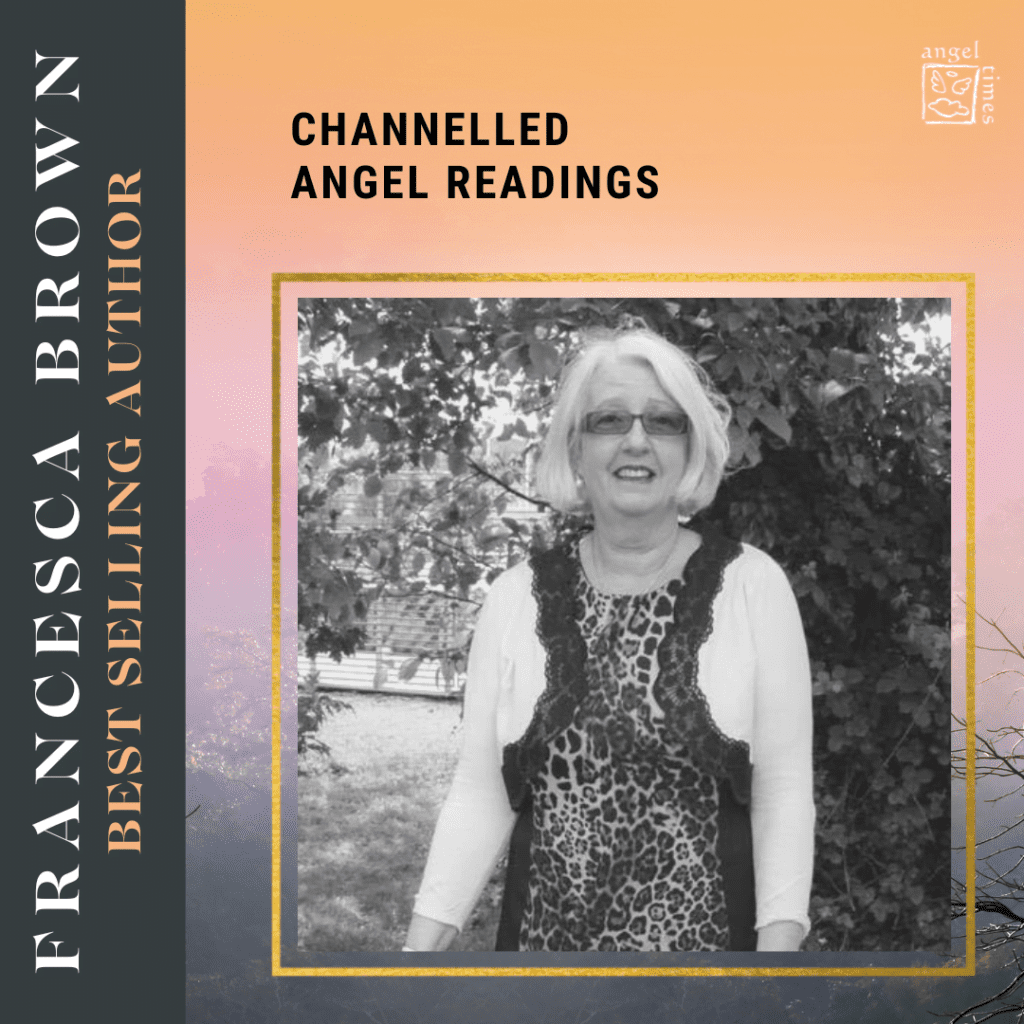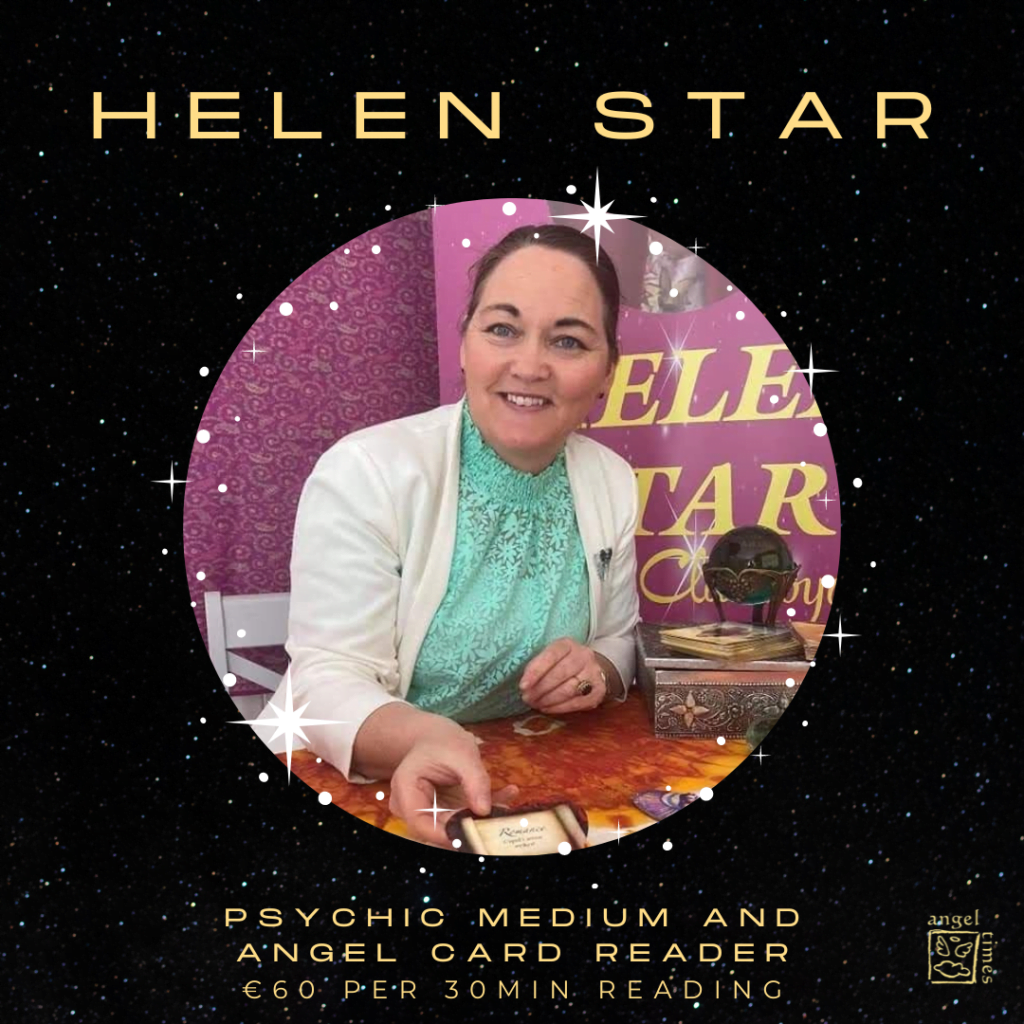 HELEN STAR PSYCHIC MEDIUM & CARD READER
One Saturday per month
A reading will help to give you direction in all areas such as work, love, happiness, travel or any other areas you need help with. Helen also connects with your loved ones who have passed over. Helen has been coming to Angel Times for the last few years and has rapidly become one of our most popular readers whose clients come back to her regularly and also send others. Find out more.
LADY VICTORIA PSYCHIC MEDIUM & CARD READER
One Thursday per month
Lady Victoria – Psychic Medium and Card Reader does her Psychic, card and mediumship readings very much with healing in mind. She is a natural born empath and has been communicating with spirit since she was a child. As a result, she brings Spirit messages to their loved ones with the utmost compassion and empathy. Find out more.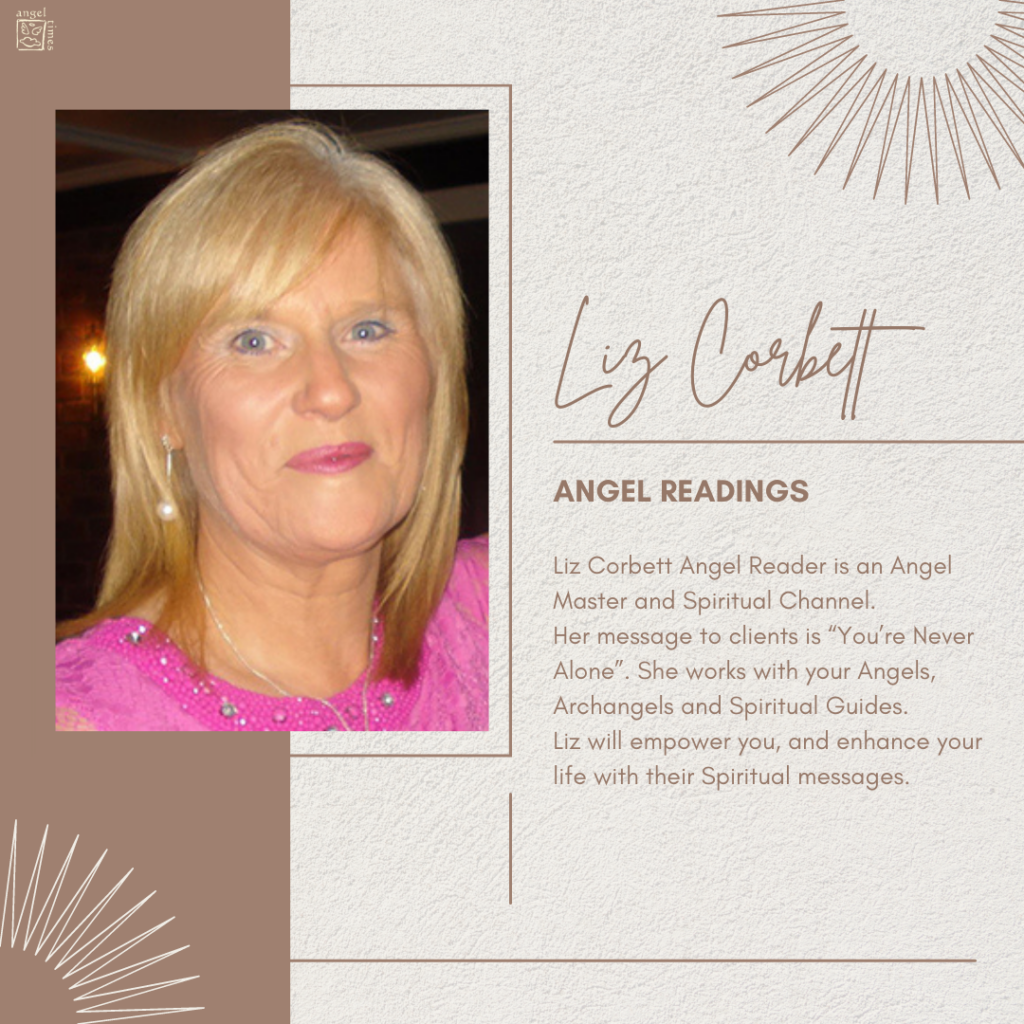 LIZ CORBETT – ANGEL READINGS
The first Saturday of every month.
Her message to clients is "You're Never Alone". She works with your Angels, Archangels and Spiritual Guides. Liz will empower you, and enhance your life with their Spiritual messages. She uses Oracle Cards to help you gain clarity, and, inspire you to overcome and transform any difficult challenges, energies or situations. Liz is also use Spiritual Energy Clearing with Archangel Michael, the Healing Archangels and your own Guardian Angels to clear any stuck energies or situations that may be keeping you from moving forward with your life. Find out more.
MARTINA AYLMER – ANGEL CARD READINGS
Every Friday and one Saturday every six weeks.
Martina channels intuitively from the Angelic Realm. If you are at a crossroads, if you know something must change but can't quite put your finger on it. Then it's time for Angelic intervention! Martina works with your Angels, Spirit Guides and Ascended Masters. They bring you the guidance, direction and motivation you will need in this challenging time. Find out more.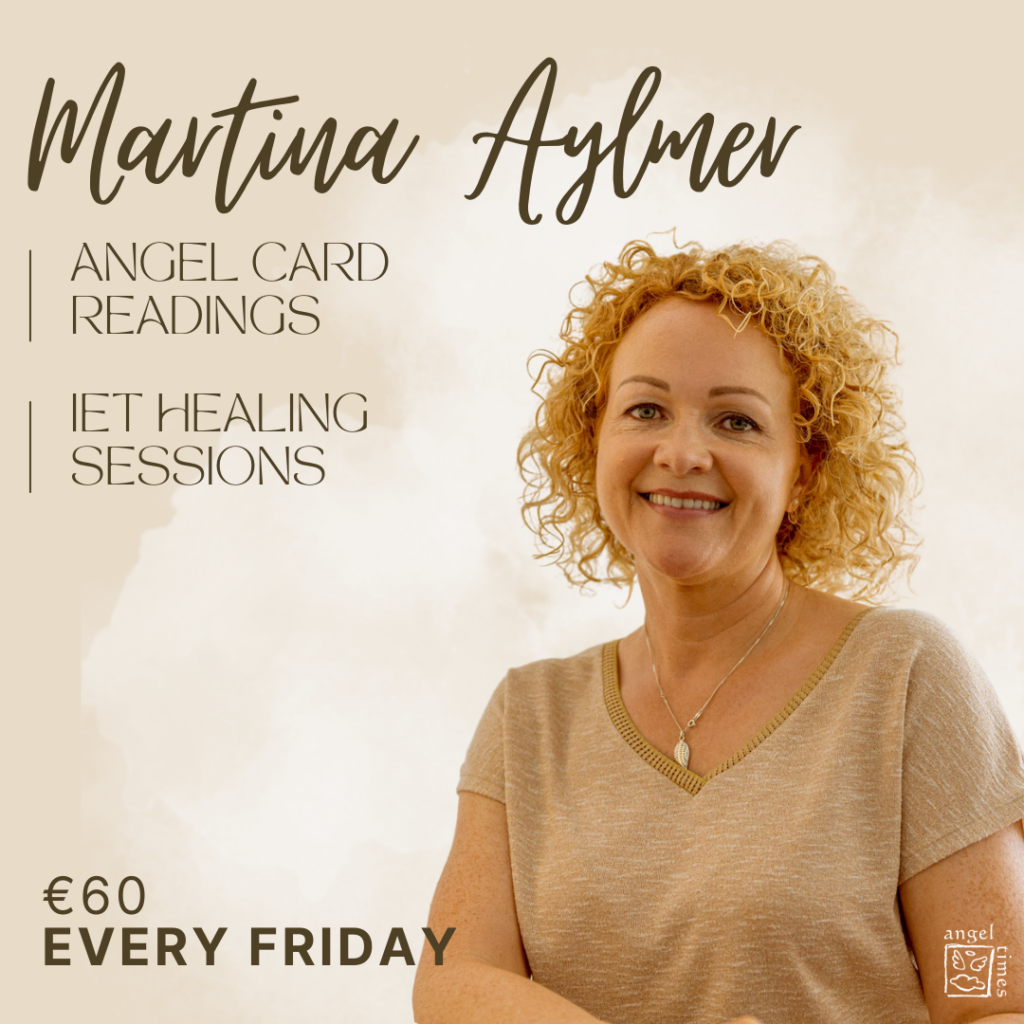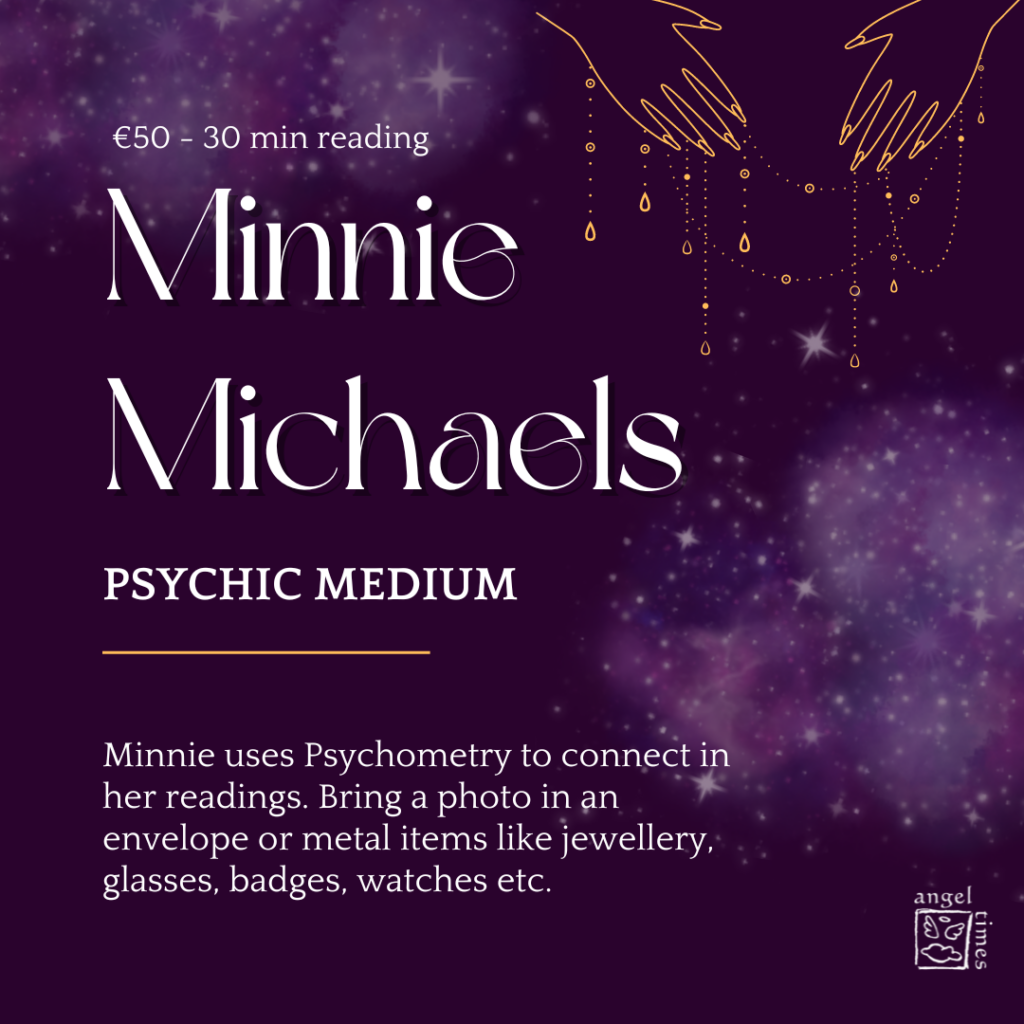 MINNIE MICHAELS PSYCHIC MEDIUM
One Saturday Per Month (& Occasionally Wednesdays)
Minnie Michaels is an experienced professional Psychic Medium. She has trained with some of the most prestigious Psychic Mediums in the world. She has several years of experience and as a result is considered to be an excellent medium. Whatever information comes up for the Client, Minnie has professional training in helping that client to come to a level of understanding that gives them peace. Find out more.
YVONNE COSTELLOE – PSYCHIC TO THE STARS
One Thursday Per Month
Psychic readings with Yvonne are a heart to heart experience. She uses a mix of oracle and tarot cards as well as her own intuition to connect to your angels and spirit guides. Yvonne delivers messages with compassion and extraordinary clarity. Yvonne respects spirit during readings as to whether they wish to come through or not. Find out more.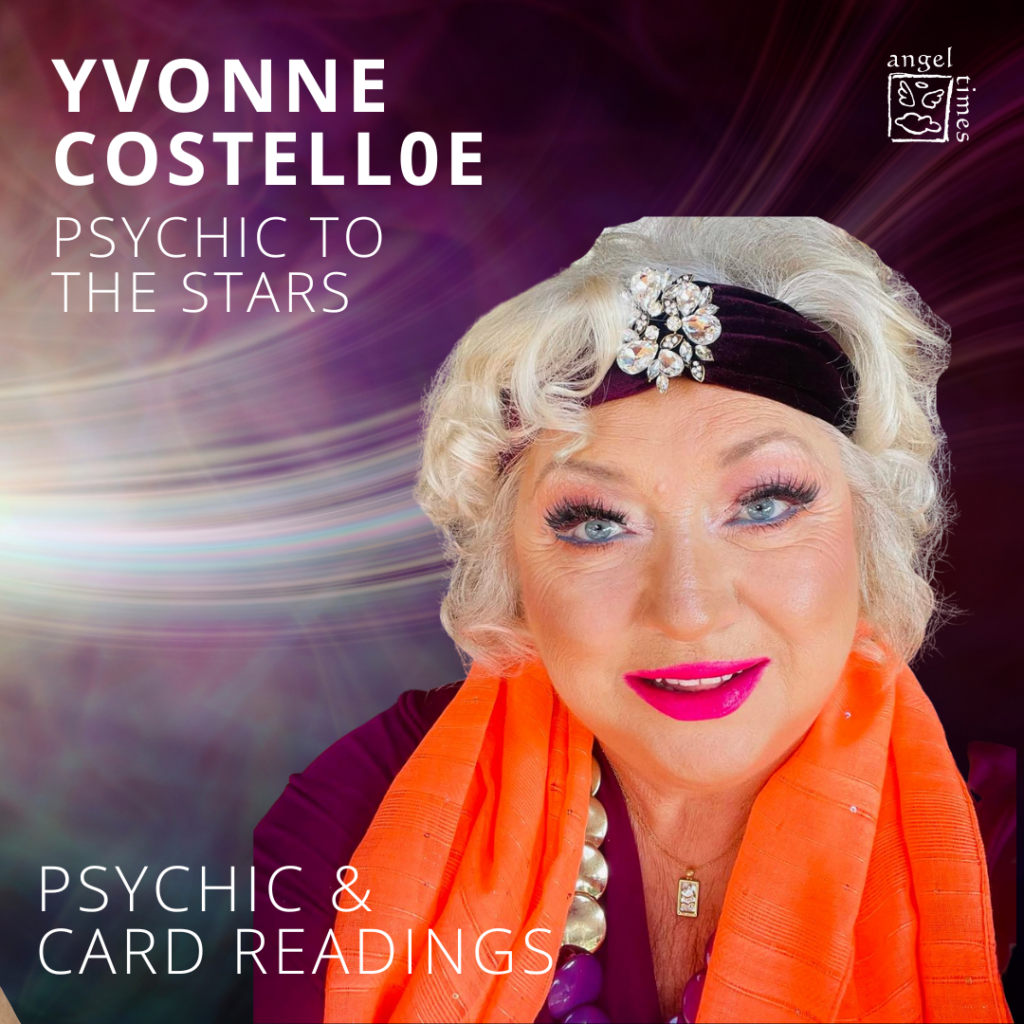 "Please note that readings are intended to be used for guidance purposes only and you should not make any decisions based solely on a reading. Please always seek professional advice when needed."