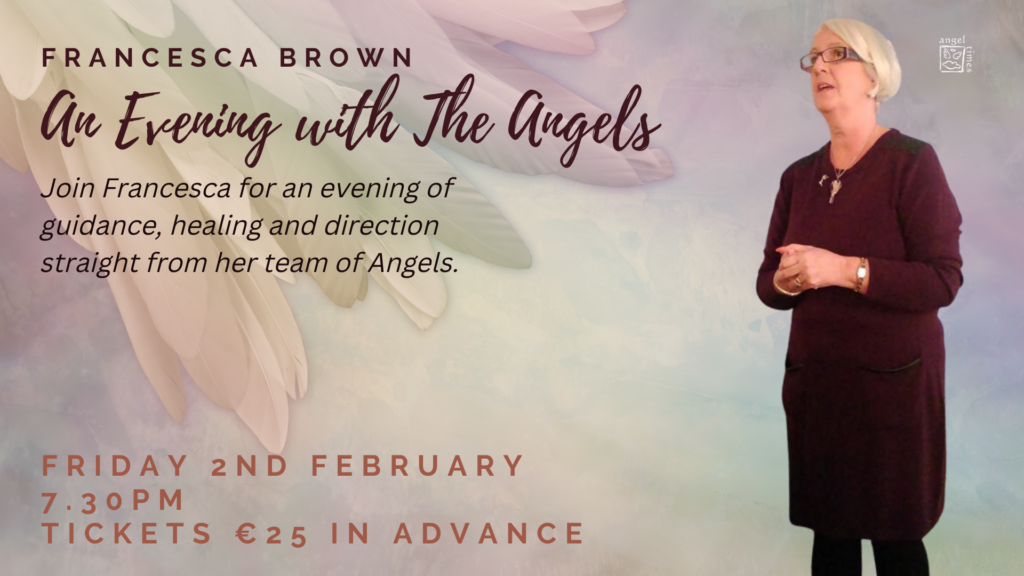 An Evening with the Angels – Francesca Brown
FRIDAY 2ND FEBRUARY AT 7.30PM
Bestselling author Francesca Brown is coming back to The Studio at Angel Times with her one woman show – "An Evening with the Angels"
Through Francesca's team of Angels and her beautiful Angel Ann, she will be offering the audience, guidance, healing and direction.
Francesca will also help attendees of this wonderful evening event to open their hearts and minds. The bestselling author will invite loved ones who have passed on to the World of Light ahead of us to come forward to offer their guidance and their help in life.
There will also be a short meditation where you will be helped to open up and invite your angels to be with you to help you.
This is going to be will be a beautiful evening, don't miss out as spaces are limited.
Tickets cost €25 and can be bought online, in the shop or by calling us on 061 317721.
Note: due to the emotional nature of this show we recommend that you avoid alcohol before the show.
Francesca is also offering Angel Readings during her time in Limerick. Find out more here.