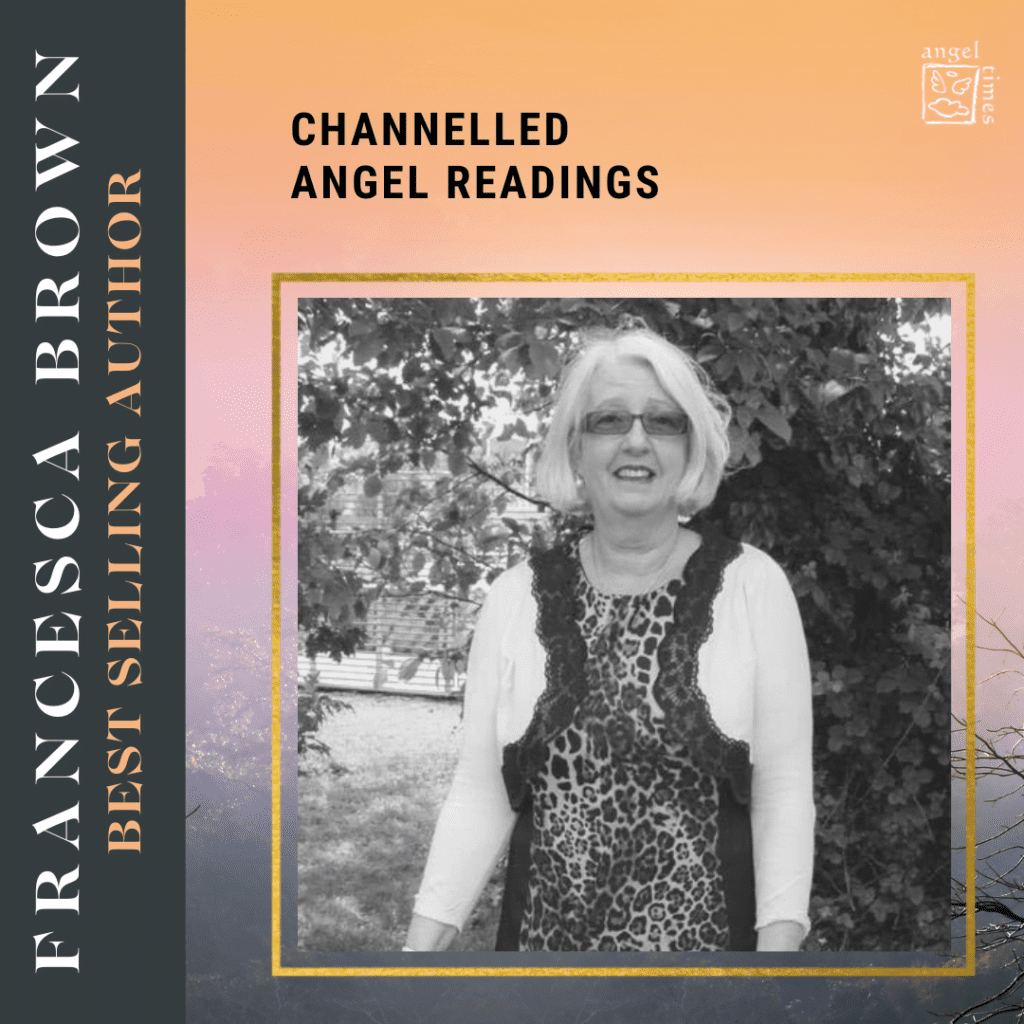 Francesca Brown comes to Limerick regularly to offer private readings. She has been coming to us for several years and is as popular as ever.
While in Limerick, Francesca will often be running one of her many workshops or course so if you are interested in knowing what is on just give us a call in the shop.
Francesca is the author of the number 1 Best Selling books "My Whispering Angels,"  "The Voices of Angels" and "Inside I Am Listening"  and will be back in Limerick to do more private readings.
The cost of a reading is €100 inc €50 deposit. Each reading will take up to one hour to complete. Francesca does not use cards but instead communicates with the Angels and spirit throuugh her own Angel Ann.
Please note that if you are pregnant the reading will not take place and will be fully refunded. Also, Francesca is not a medium so please do not book if you would like mediumship.
Please see our Deposit & Cancellation Policy here.
Francesca is also offering remote Angel Readings. Just call us on 061 317721 0872628539 to organise. We will ask you for an initial payment of €20 as a deposit here. We will then pass on your details to Francesca and she will contact you directly for the remaining  €80 fee and to organise the Skype reading.
TESTIMONIALS
"I have had a number of readings with Francesca Brown and have found her readings to be slightly different from other psychic readings I've done.
Usually her readings are accompanied by her guide and angel, Angel Ann.
Her readings are usually readings of guidance and advice to help you with your present life. You may not get the lottery numbers but you do get sometime far more precious than money and that is a reading filled with honesty, directness and looking after your well being.
Francesca also connects with our dead relatives and friends, I made contact with my own deceased parents and relatives and found this immensely comforting and reassuring and was very grateful for that connection.
I feel with Francesca's readings I connect on a deeper level and to my higher self.
Francesca comes from a place of peace and power but uses her gifts so respectfully and without judgement. She has a wonderful ability to connect with people and I feel she is sharing her gifts in the most wonderful way." – Mary W