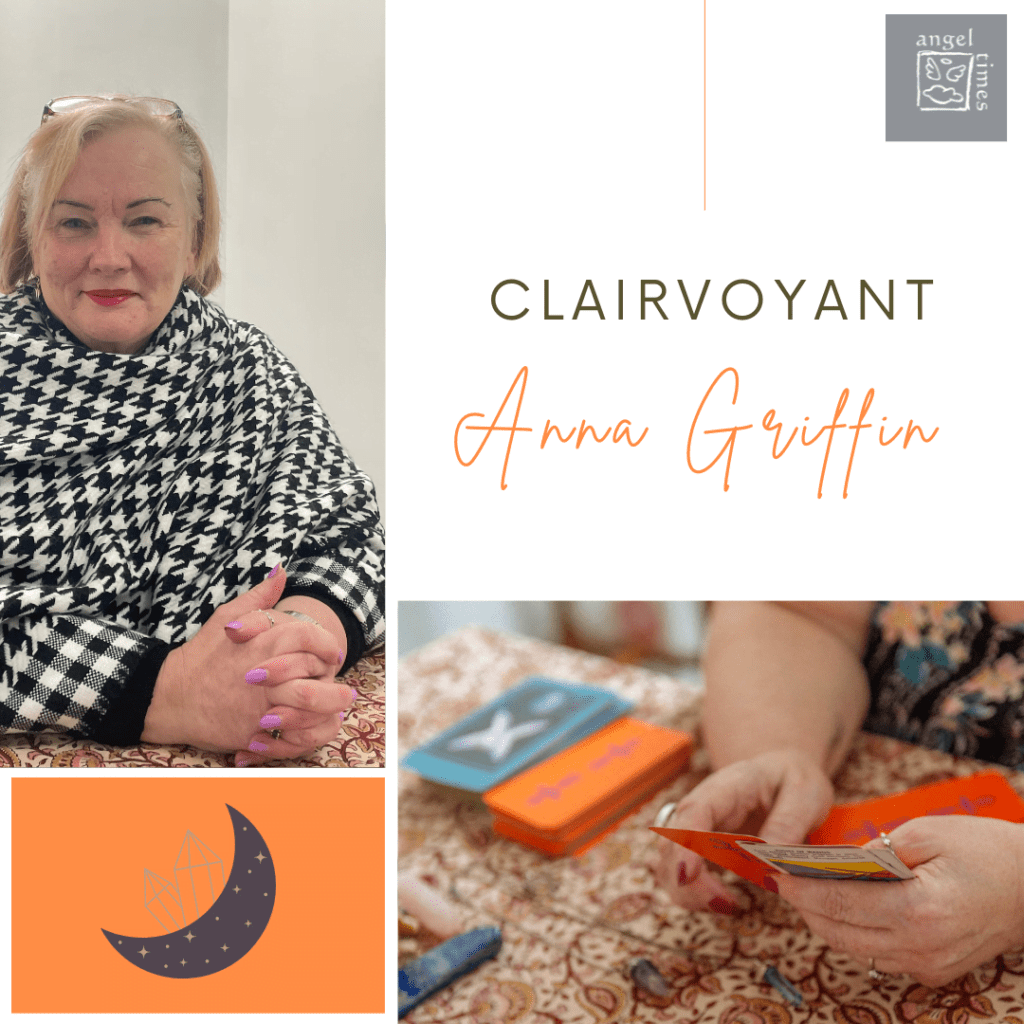 Would you like a card reading, a fortune telling or a clairvoyant reading? Then you might like to know that Anna Griffin is a regular visitor to Angel Times in Limerick for Fortune Telling.
Anna Griffin has been reading cards, fortune telling and offering clairvoyant readings for many years in Ennis and Limerick.
She comes highly recommended and is very popular. She has a reputation for being very forthright and accurate in her readings and indeed the feedback we received would support that.
Anna brings in the energy of Archangel Michael to all of her readings. She has a very strong connection to St. Michael in her life and brings this through to her readings. Any messages she gives are only from the higher good.
The most important testimonial that we can offer about Anna is that many people come back to Anna time and again. In addition, may clients send friends and relatives to receive readings as well.
Each session costs €60 with a deposit of €20 and lasts approx. 30 mins.
To book a reading in Angel Times use the calendar below.
Please see our Deposit & Cancellation Policy here.
REMOTE READINGS
Anna is also offering remote readings via phone call only. To book a reading please call us on 061 317721 to organise and you can pay the €60 via Paypal here.
TESTIMONIALS
"I had a lovely reading with Anna Griffin. She was such a loving and caring person during my reading, insightful and absolutely accurate in everything she told me. Was amazed how she knew so much about me and everything she said! From Anna's reading, she has given me the courage and confidence to pursue what was in my heart. She is amazing, so gifted, I will 100% be back to Anna for another reading." – Alan W
"I've been going to Anna Griffin over the past few years. Anna is an amazing person, when you meet her, she will put you at ease. Anna's readings are very accurate, she has amazed me with the amount of information she knew about me and my family. If she sees anything in the readings she says it as it is. I would recommend Anna to anyone interested in tarot readings" – Eddie O
"Please note that readings are intended to be used for guidance purposes only and you should not make any decisions based solely on a reading. Please always seek professional advice when needed."