Angel Times Healing Training offers beginners the chance to learn either Reiki or Rahanni with Janet Kingston.
TERA MAI REIKI TRAINING
Reiki One – Weds 23rd August
Level Two – Sat 7th October
Reiki Three – Sat 9th September
Tera-Mai Reiki training is a one day workshop where Janet Kingston teaches students this ancient hands-on method of healing. Reiki channels energy from the root of universal life energy through the practitioner's hands. This is to enhance physical, mental, emotional and spiritual well-being. Find out more.
RAHANNI CELESTIAL HEALING TRAINING
Saturday 4th November
Rahanni Celestial Healing is a 5th dimensional healing energy. This has only recently been brought to Earth to help us, it was channelled by Carol Stacey, although it has been around for eons in other dimensions. This gentle yet very powerful healing releases fear based thinking and negativity. Find out more.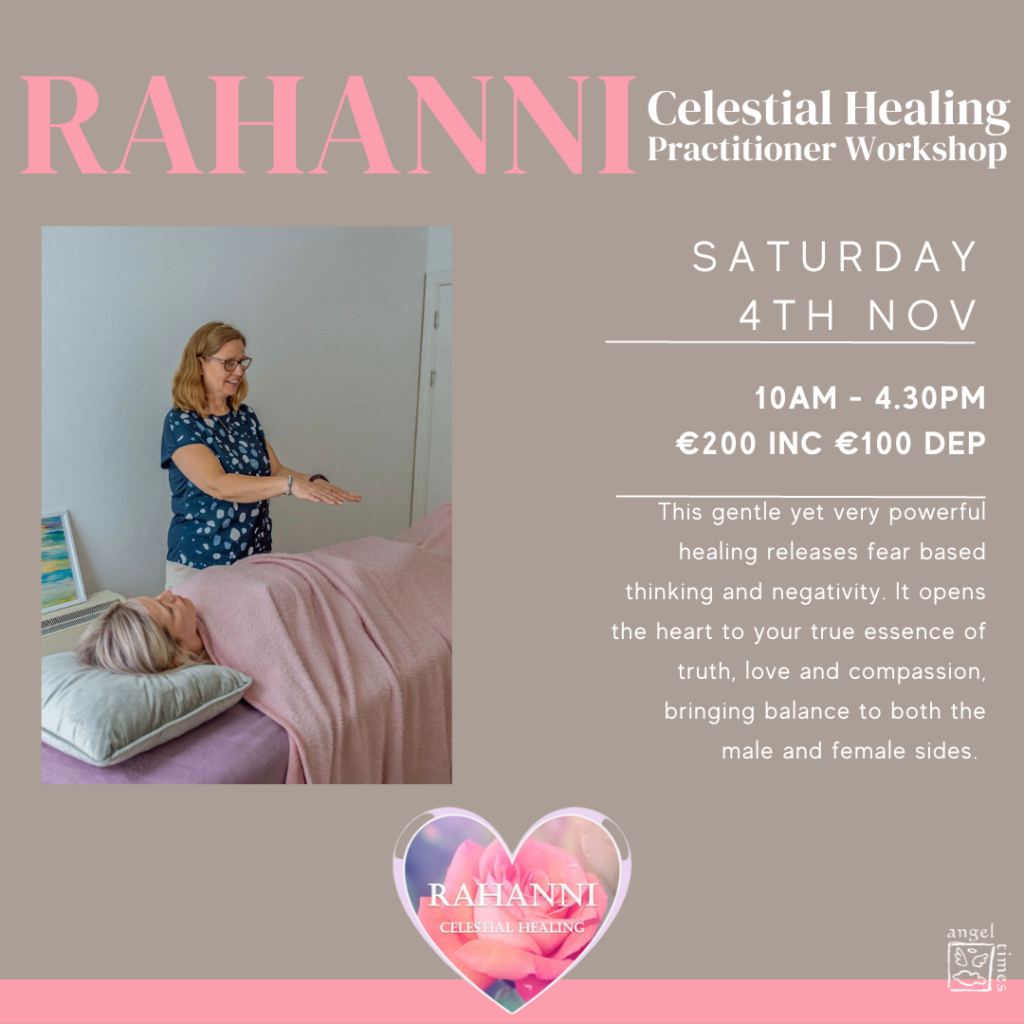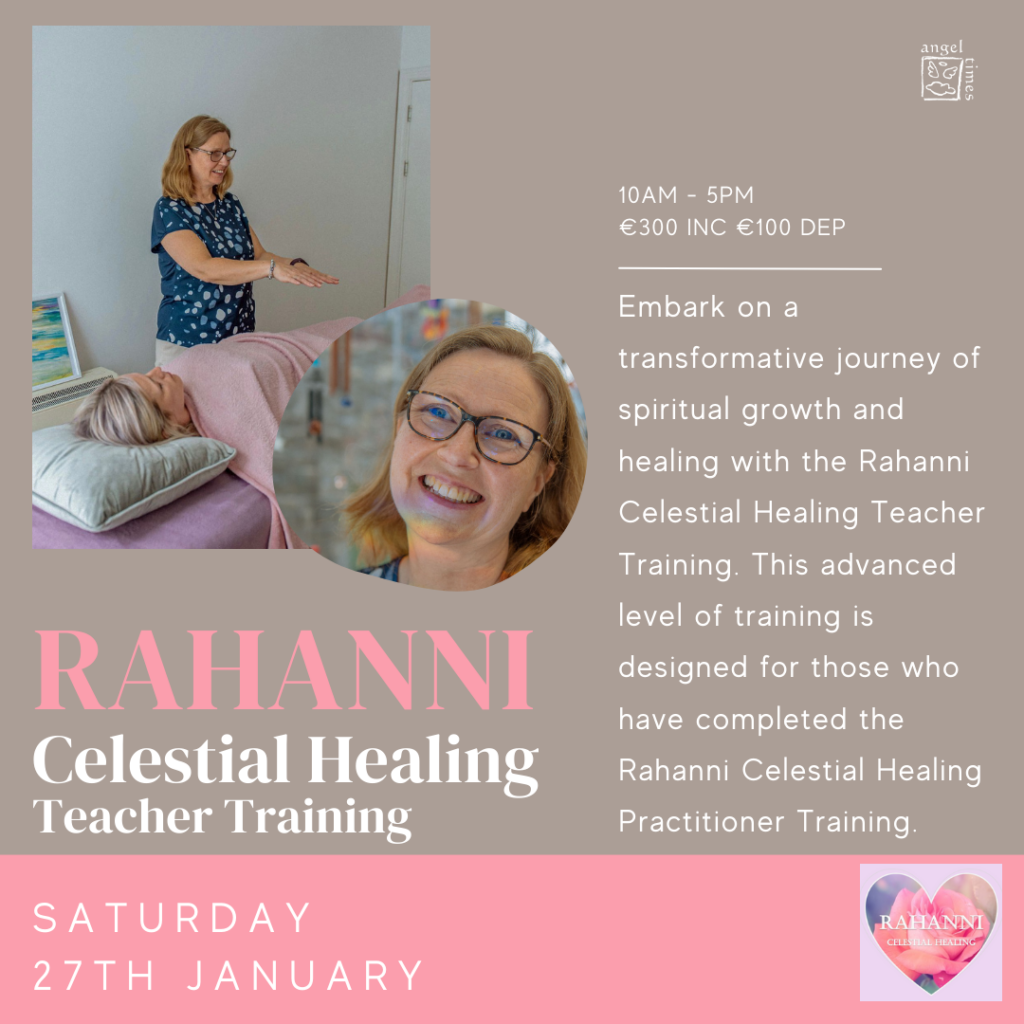 RAHANNI CELESTIAL HEALING TEACHER TRAINING
Saturday 27th January
Embark on a transformative journey of spiritual growth and healing with the Rahanni Celestial Healing Teacher Training. This advanced level of training is designed for those who have completed the Rahanni Celestial Healing Practitioner Training and are ready to take their spiritual journey to new heights. Find out more.
We hope you find the perfect Angel Times Healing Training to suit you!
Janet Kingston has been teaching Tera-Mai Reiki since 2004. She sees a Reiki Class as a special day which should be seen as Ceremonial. In addition, it is advised that you avoid alcohol etc. around Reiki and Rahanni Training.
Learn more about Rahanni here.
Learn more about Reiki here.