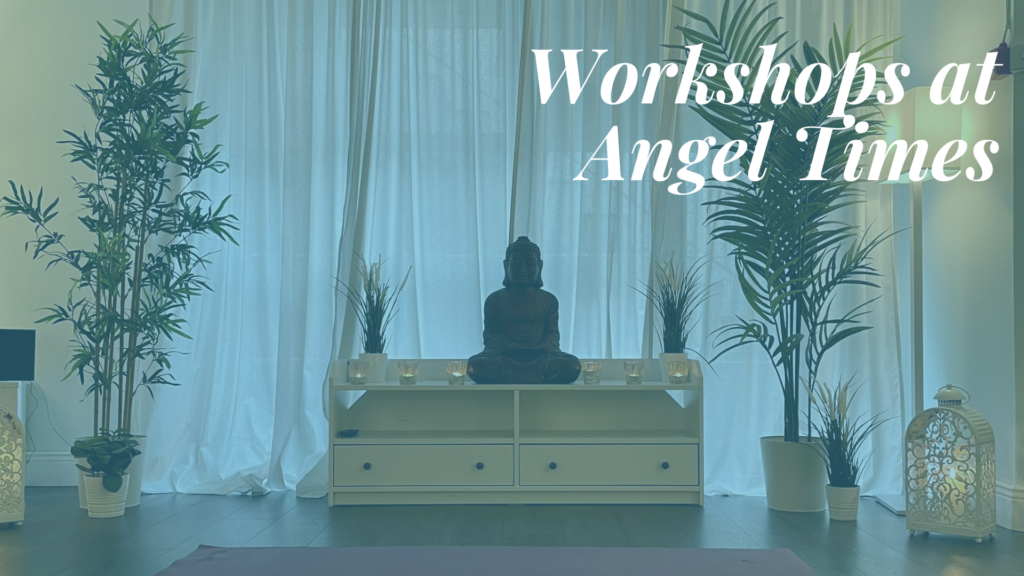 Angel Times Workshops are a wonderful way to continue to grow and learn on your spiritual journey. There is such a wide range of workshops to choose from. Examples include learning to better use Angel or Tarot Cards, Developing Your Psychic Abilities or learning to Nurture Yourself. The workshops all take place in Angel Times, Limerick.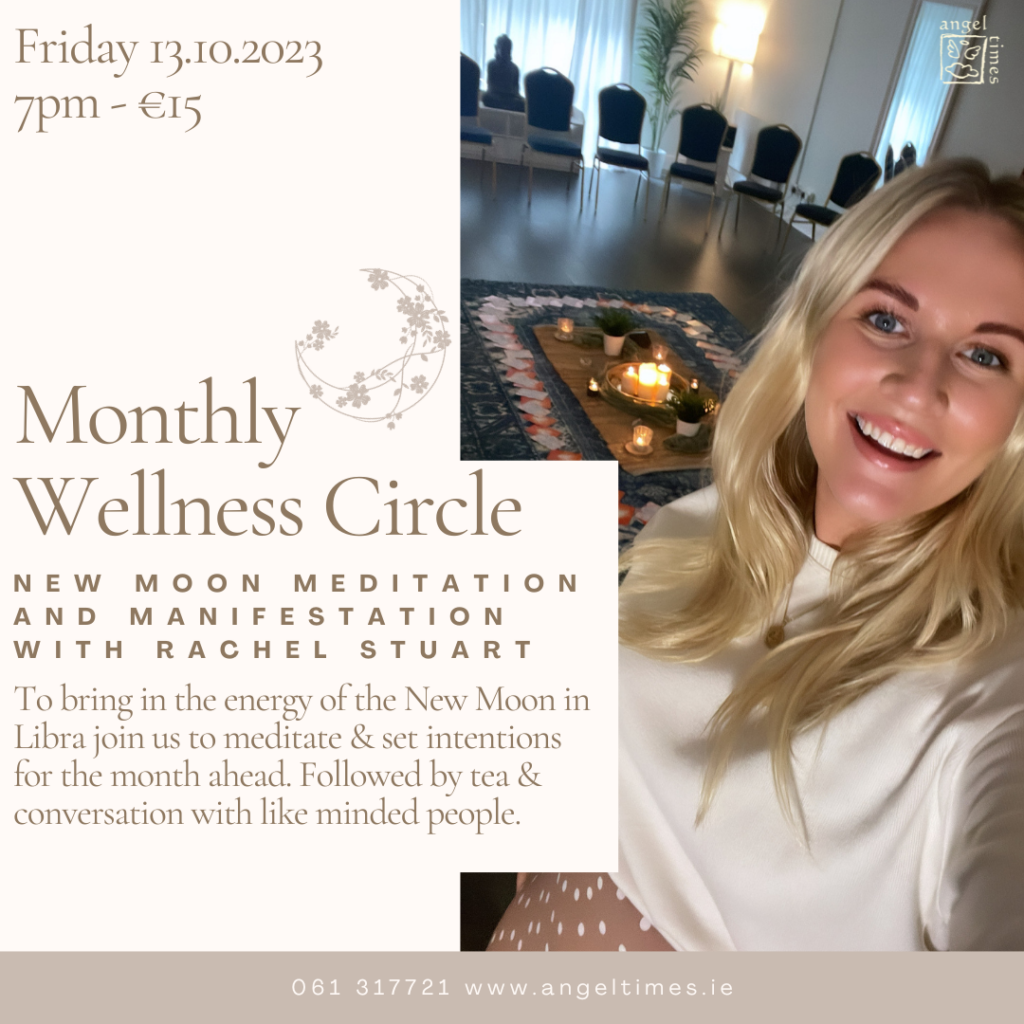 MONTHLY WELLNESS CIRCLE – NEW MOON MEDITATION & MANIFESTATION
Friday 13th October 7pm
The Monthly Wellness Circle is where like minded people in the community get a chance to find out about different spiritual practices and healing modalities. Each month a different spiritual topic will be discussed or demonstrated and afterwards we will get a chance to have a more social interactive chat over a cup of tea. Next is a New Moon Meditation, intention setting and manifestation. Find out more.
ENERGY CLEANSING THROUGH SMUDGING WORKSHOP
Friday 3rd November 7pm
Join us on Friday, November 3rd, from 7pm to 8pm, for an enriching evening exploring the art of Energy Cleansing through Smudging, led by Stephen Ryan and Rachel Stuart. This transformative event, hosted by Angel Times, offers an opportunity to delve deep into the ancient practice of smudging.
The €20 cover charge for this event includes a Smudging Gift Set valued at €20.
Find out more here.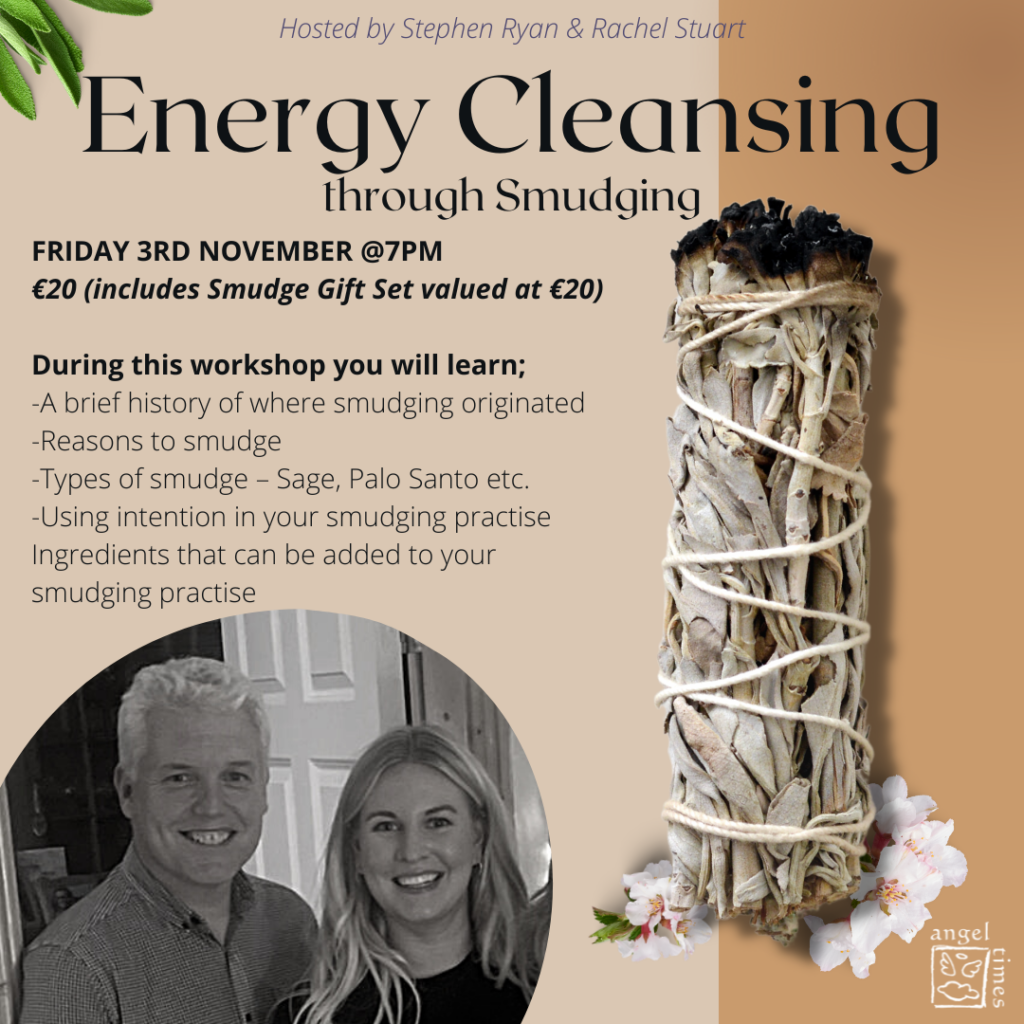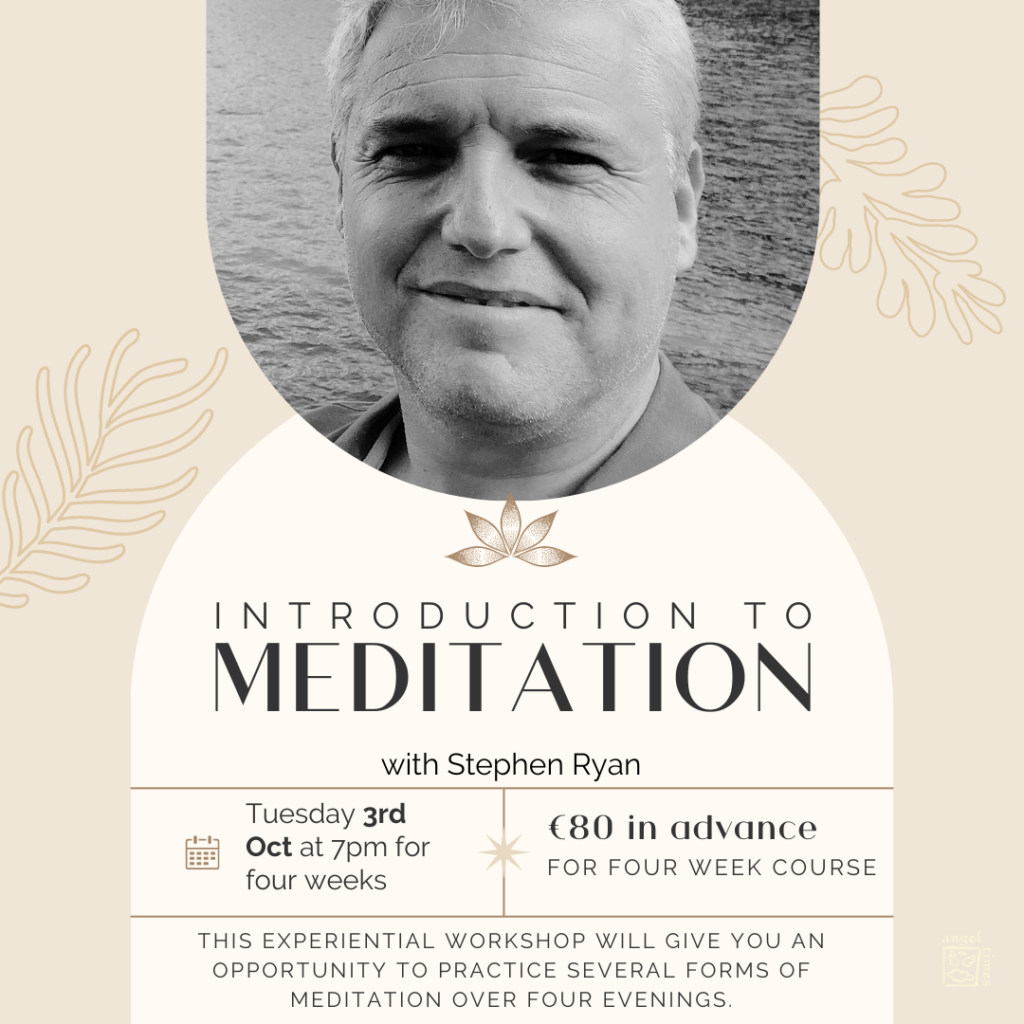 INTRODUCTION TO MEDITATION
Tuesday 3rd October 7pm – 8.30pm
Begin a journey of self-discovery and inner calm with the Introduction to Meditation workshop with Stephen Ryan. This 4-week workshop is designed to introduce you to various meditation techniques, helping you find your inner peace and experience the benefits of meditation. Over the course of four evenings, you will have the opportunity to experience several forms of meditation. Find out more.
ANGEL CARD WORKSHOP
Intermediate – Saturday 11th November
Beginner – Saturday 2nd March
This workshop is a fantastic way to connect and receive messages from your Angels through Angel & Oracle Cards. You will learn how to connect with your Guardian Angel through meditation and how to read Angel Cards intuitively without the need to refer to the guide book. You will learn a step be step method on how to do reading for yourself and for others. Find out more.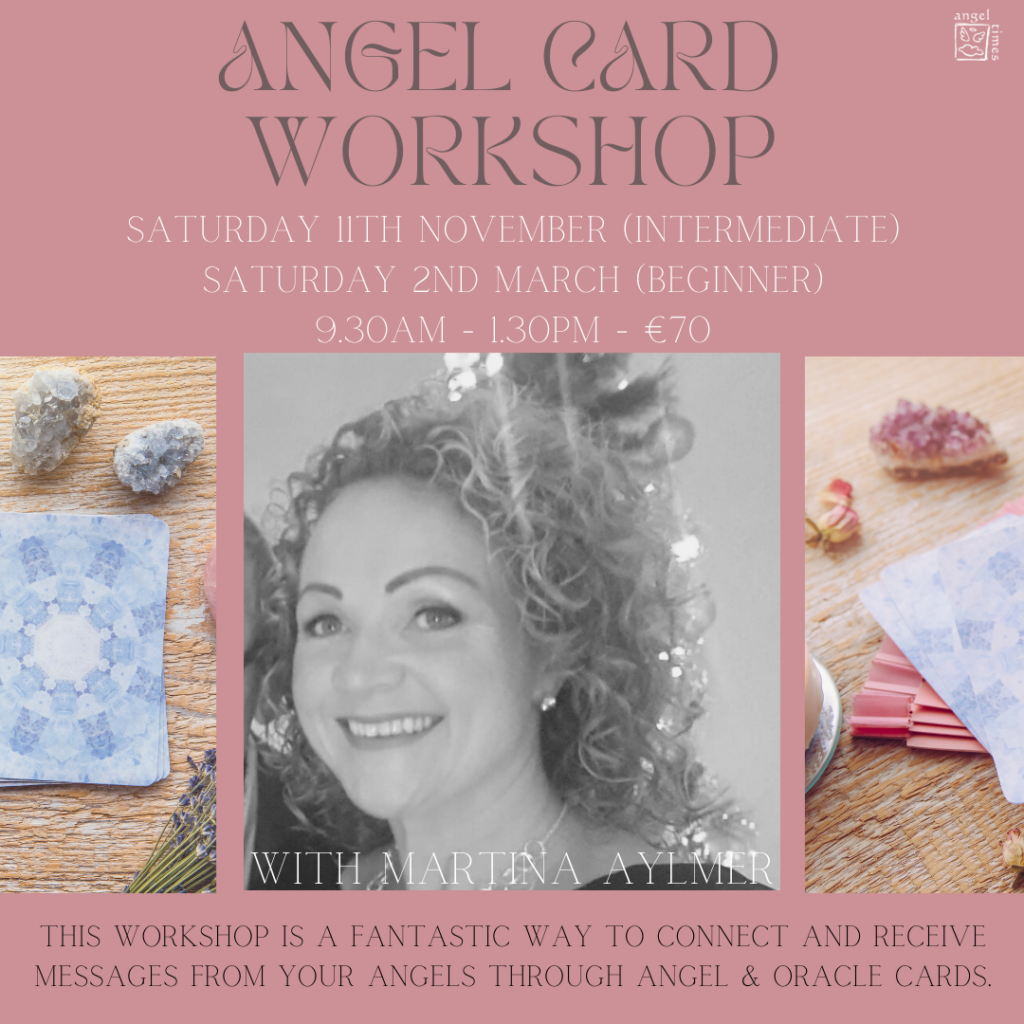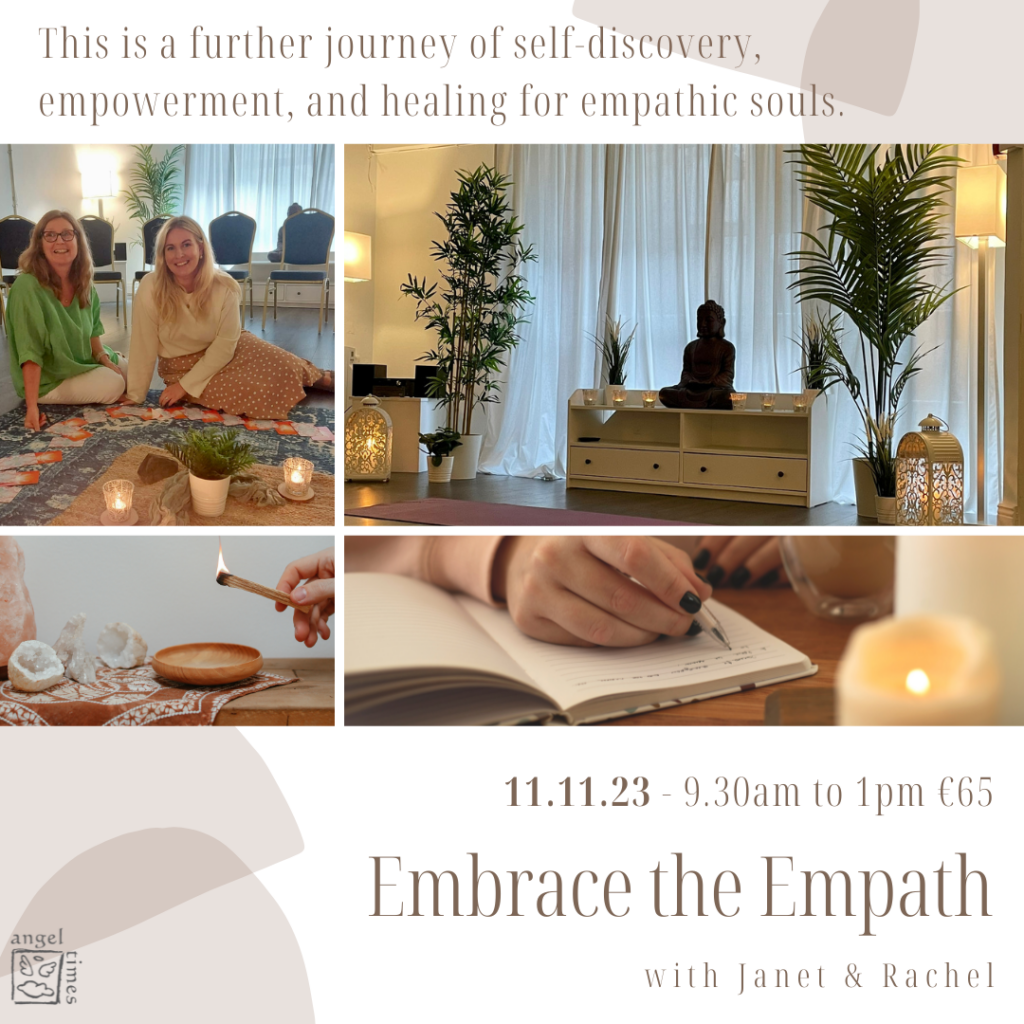 EMBRACE THE EMPATH WORKSHOP
Saturday 11th November 9.30am – 1.30pm
Join us for Embrace the Empath – a further journey of self-discovery, empowerment, and healing as mother and daughter duo, Janet and Rachel, guide you through an immersive workshop designed to embrace empathic souls like you. Taking place on the special date of 11.11, this event holds significant energetic resonance for setting intentions and harnessing transformative energies.
Find out more here.
SOUND BATH WITH LUCIA
The first Saturday of every month.
Join Lucia in Angel Times for a sound healing journey that will help you relax and re-tune your physical, emotional and spiritual body. Sound Healing is the therapeutic application of sound frequencies and pure intention to bring you into a state of deep rest and harmony, the state in which healing can occur at all levels of our being. Find out more.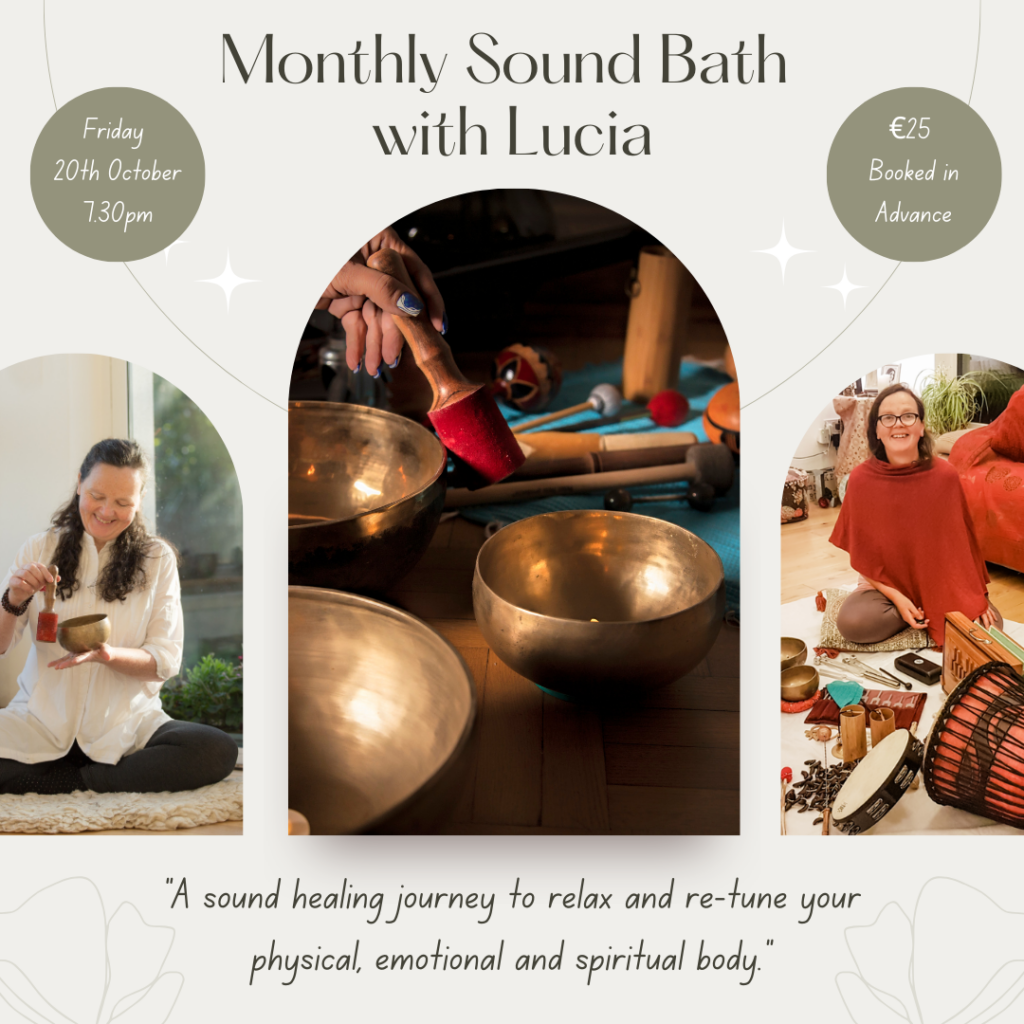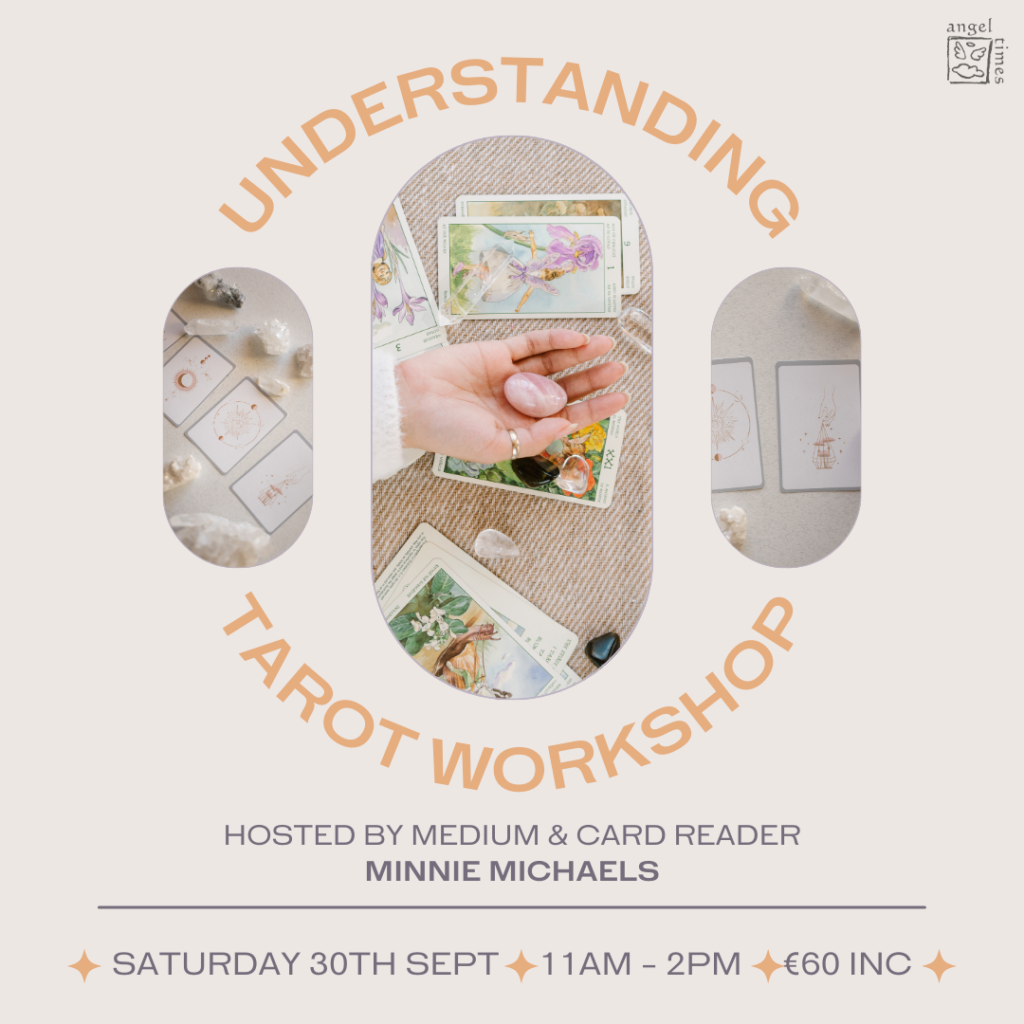 UNDERSTANDING THE TAROT
Saturday 30th September 11am – 2pm
This workshop has been created to help beginners at the start of their tarot journey. Those attending this workshop will be given guidance on the significance of the cards, pathways to interpreting the cards and intuitive layouts. You will learn how to do a tarot reading for yourself firstly, and then for friends and family. This workshop will advise on setting up tarot spreads as well as explaining the different suits. Find out more.
NURTURING THE EMPATH
Thursday 1st February 7pm
During this 2 hour workshop this Mother Daughter team will discuss with you the importance of grounding, protecting and clearing your energy. You will learn different techniques and meditations to help nurture you on your journey, such as working you're your intuition, Divine Love, practicing gratitude, journaling and starting your day off with a positive practice.
To attend this workshop no previous experience is required. Find out more.