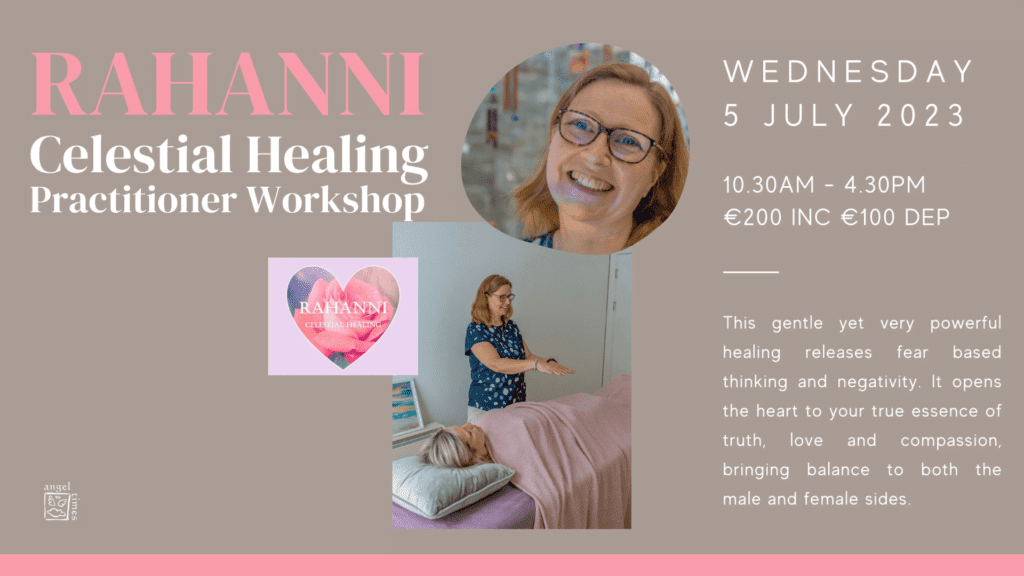 Rahanni Celestial Healing with Janet Kingston
10.30pm – 4.30pm €200 including €100 deposit
Rahanni Celestial Healing is a 5th dimensional healing energy, this has only recently been brought to Earth to help us, it was channelled by Carol Stacey, although it has been around for eons in other dimensions. This gentle yet very powerful healing releases fear based thinking and negativity. It opens the heart to your true essence of truth, love and compassion, bringing balance to both the male and female sides. Rahanni means of one heart and is very much a heart based healing. 
When practicing it you call in the Ascended Masters, Archangels the Celestial Pink Angels and the 6 pointed star. The pink ray of light is helping to change our consciousness and bring inner peace and healing to the mind, body and soul. Once you are attuned your vibration will be raised to a much higher level than previously. It will help to strengthen you in all aspects, helping you to become a beautiful channel for the healing light of Source/ God.
What you get from this workshop
On this one day practitioner level course, you will receive an overview of Rahanni and how it works. After you are attuned to Rahanni you will be taught how to do a healing on yourself, distant healing and healing on others, with practice on the day. Once you have completed some further practice, you will be able to use this beautiful therapy professionally. You will receive a detailed manual and certificate on completion. If you want to become a Rahanni Celestial Teacher, you must be using Rahanni for a minimum of 6 months.
To attend this day no previous experience is required. The course will be facilitated by Janet Kingston and held on Saturday 11th March from 10.30am–4.30pm. The cost is €200 inc €100 dep.
Find out more about Rahanni by clicking here. 
Janet Kingston also offers one to one Rahanni Sessions. To find out more click here.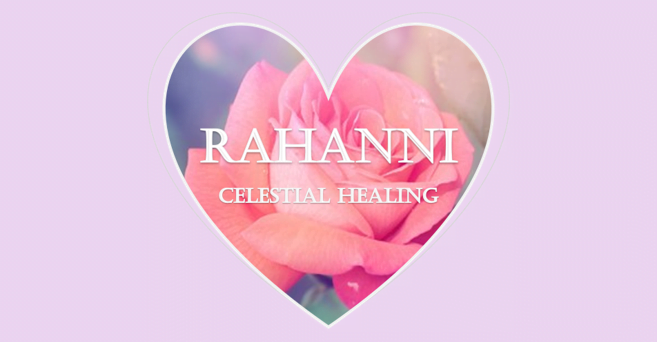 TESTIMONIAL
"I had the privilege of learning a new healing modality, Rahanni Healing, anyone who knows this will understand when I say WOW! Absolutely amazing day, I'm still on cloud 9. Thank you Janet – Angel Times, for your wisdom and compassionate teaching, I'm forever grateful." Martina Aylmer Dec 2022