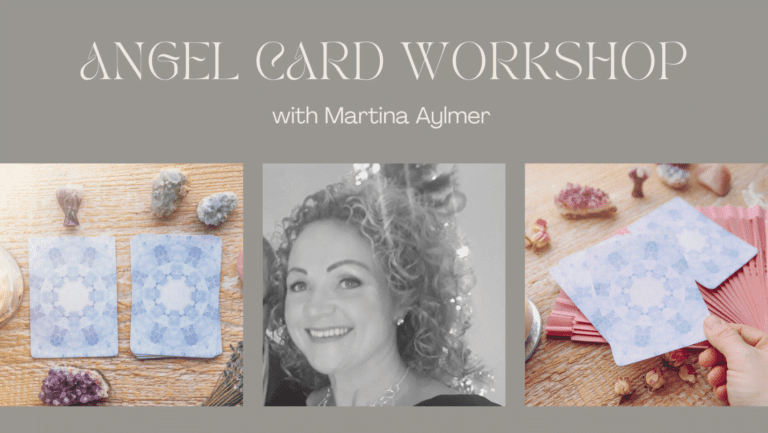 Angel Card Workshop with Martina Aylmer
INTERMEDIATE – 11TH NOVEMBER 9.30AM – 1.30PM
BEGINNERS – SATURDAY 2ND MARCH 9.30AM – 1.30PM
Join Martina Aylmer for an Angel Card Workshop on Saturday 17th June from 9.30am – 1.30pm. This workshop is a fantastic way to connect and receive messages from your Angels through Angel & Oracle Cards.
You will learn how to connect with your Guardian Angel through meditation and how to read Angel Cards intuitively without the need to refer to the guide book.
You will learn a step be step method on how to do reading for yourself and for others.
There will be practice sessions in a fun filled, relaxed environment!
By the end of this workshop you will have gained confidence in your Spiritual abilities.
All you need to bring are your own set of Angel Cards that you are comfortable with, no particular ones are needed.
This workshop is more suited to beginners and costs €70. 
If you are already familiar with Angel Card Readings the Intermediate Level would be better suited to you. Also costing €70,
This next level will help you gain even more confidence in your ability to do Angel card readings and build a deeper connection and trust with your Angels and Guides.
This will be done through meditation, a question and answer session and plenty of practice.
If you wish to pay by phone please call +353 61 317721.
Martina Aylmer also offers one to one Angel Card Readings as well as IET Sessions. To find out more click here.