YOGA WITH RACHEL DINEEN
Every Wednesday: 6pm – Gentle Vinyasa Flow Yoga, 7.15pm Vinyasa Flow Yoga & 8.30pm Power Yoga. All classes suitable for beginners.
Rachel has completed her 200hr teacher training in Hatha yoga in east Bali. She has also completed 300hr advanced vinyasa in Rishikesh India. She worked in studios around Canada where she trained under some wonderful teachers. This taught a hands on approach and some juicy flows and fell further in love with the practices of yoga!
All equipment provided.
Book directly with Rachel – 085 125 5770.
PILATES FITNESS WITH CHLOE LAPPIN
Starting again in September
Monday at 7.45pm & Thursday at 6.45pm
Chloe is a 200 Hour Yoga Alliance Instructor & APPI Certified Pilates Instructor. Her classes combine cardiovascular exercises with traditional yoga and pilates postures. They are designed to increase core strength, flexibility, balance and mobility. All levels are welcome. Modification exercises are provided for beginners.
Mats are not provided.
Book directly with Chloe – 089 260 9590.
YOGA WITH NICHOLA ENGLISH
Every Wednesday at 1pm
Functional Yoga, All Levels.
These classes are designed to get you up, wake you up, set you up and power you up for the day ahead as well as lengthen and strengthen your body.
Mats are not provided.
Book directly with Nichola – 086 810 9692
VINYASA YOGA WITH JEN
Starting again in September
Every Tuesday; 6.30pm – 7.40pm
Vinyasa Flow class is suitable for intermediate students, not beginners. Jens class begins with a short meditation or breathwork before building up slowly into a strong vinyasa flow. The class finishes with deep relaxation. These wonderful sessions aim to improve strength, mobility and flexibility. All while practicing mindfully and connecting with the breath throughout.
Bring own mat and hand towel.
Book directly with Jen 0868868653
ASHTANGA YOGA WITH CHRISTINE
Starting again in September
Monday 6pm – 7.30pm & Thursday at 8pm – 9.30pm.
Mixed level classes, not suitable for beginners.
Christine has been teaching yoga since 2011. She returned to Limerick in 2013 to set up her classes. Ashtanga yoga follows a set sequence and is quite a challenging style of yoga. Christine guides her students through the sequence and prioritises the memorising of poses. This helps her students to practice independently over time.
Mats are not provided.
Book directly with Christine 0894525992.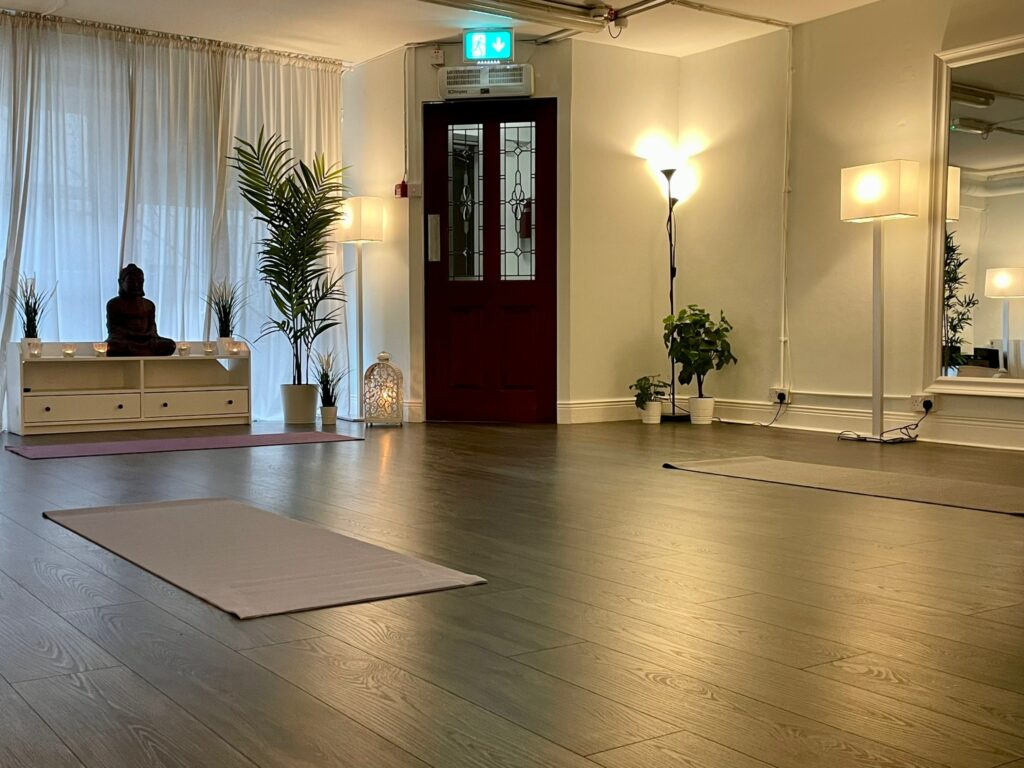 HERE IS HOW TO FIND US: