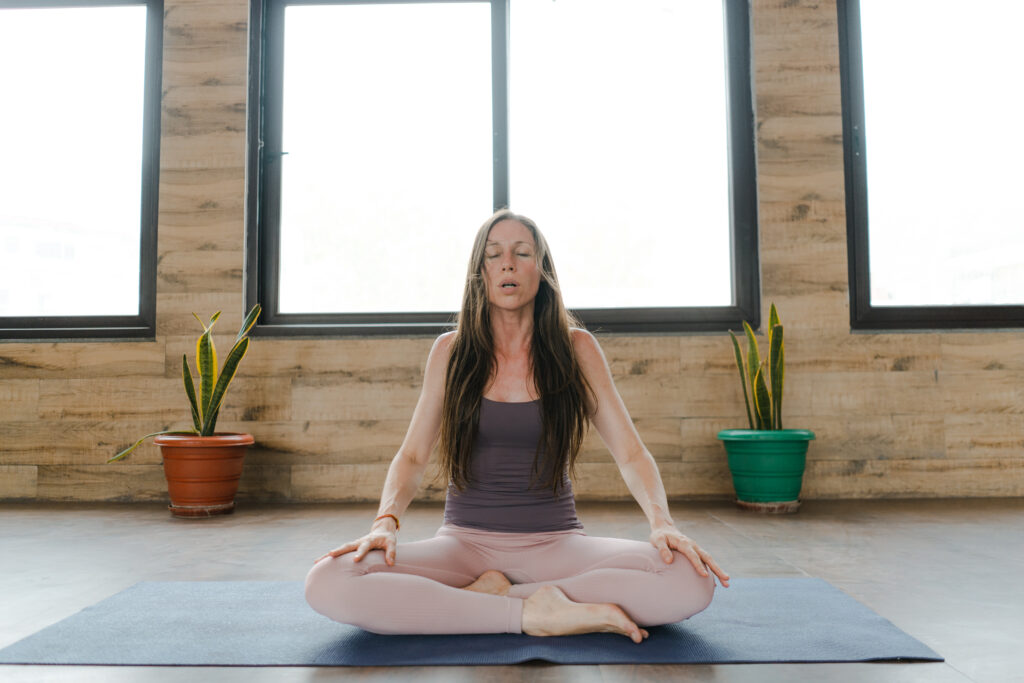 Transformational Breath – Breathwork Classes
Starting Tuesday 12th September at 7.45pm.
Join Lisa of Radical Transformation Yoga for Transformational Breath – Breathwork Classes at Angel Times.
As we move through life, we have different experiences that can impact us, leave an imprint on us.
If we don't process and integrate these experiences, they can start to weigh us down. But we don't need to live that way.
We can move through these old emotions and experiences, clearing that biomemory, allowing our energy to flow more freely as we let go of old patterns and tendencies, creating space for the new to arise.
Release old memories, tension and trauma stored in the body, in a safe way, as you go on a journey within yourself.
We get to live life in a beautiful way but we have to lean in.
Let's journey with Transformational Breath – Breathwork Classes together and level up our whole experience of life!
Sessions are done lying down.
€20 per session, €150 for 12 sessions.
Book directly with Lisa – 083 003 8284.
About Lisa, Transformational Breathwork Classes Facilitator
Even as a child Lisa dreamed about helping people to heal but, somehow, she ended up studying Law in Trinity College, Dublin. Though she completed her studies with ease, she knew that it wasn't the way for her and so she started out on a quest of self-discovery and healing, training in many different holistic therapies and learning a lot about herself along the way.
This exploration culminated in her spending 5 years travelling the world. Starting in India, she headed east, exploring every country between there and Japan. She returned more north, through China, Mongolia, Russia, Georgia and then down to the Middle East before making her way around the Americas. She backpacked, hitchhiked, stayed in ashrams, caves, boats, yurts, all sorts of communities and the houses of hundreds of amazing locals.​
​Her intention was to find a way to support people to heal, to live better lives, truly empowering them.
Lisas story continues…
Lisa, finally, ended up where she had originally started – India. She settled at an ashram in Rishikesh, the birthplace of yoga, where she lived for three and a half years learning, growing, teaching, practising the technology and absorbing the wisdom.
All that she learned, in India, just enhanced what she already knew and now she is ready to share that with you.
Lisa's mission is to inspire, uplift and empower people to connect with their innate wisdom. As well as to live life from a place of deep peace and joy. She would love to guide you on your journey of self-discovery, to assist you in overcoming any obstacles you face in life, to support you in raising your energy so that you can really enjoy this life and live the life you want to live.
We are not here to simply survive. We can thrive and this is what Lisa offers, a tried-and-tested method to upgrade your experience of life. She is a health strategist, interested in optimising the human experience.