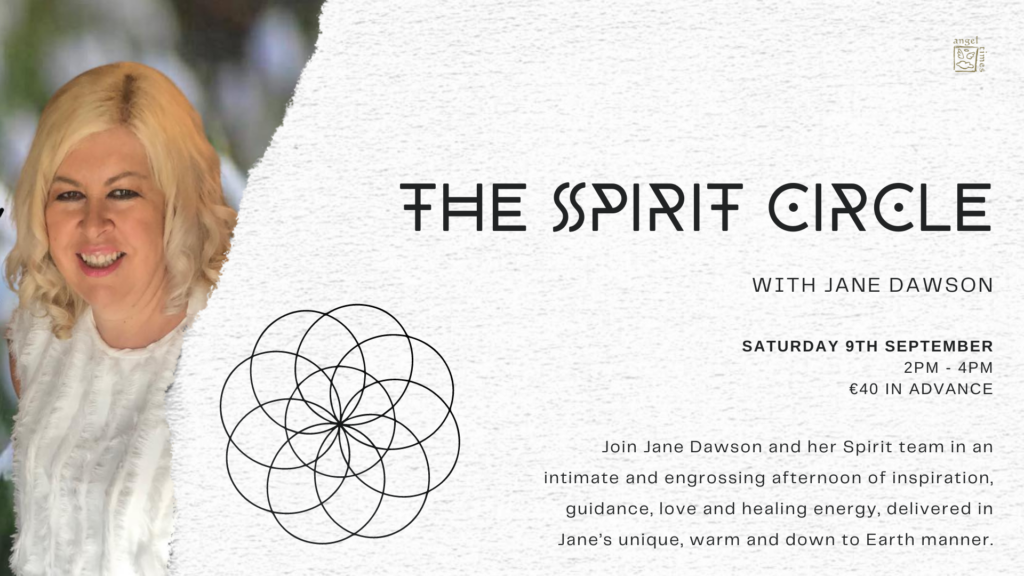 The Spirit Circle with Jane Dawson
SATURDAY 9TH SEPTEMBER 2 – 4PM
€40 IN ADVANCE
Join Jane Dawson and her Spirit team for the Spirit Circle with Jane Dawson. An intimate and engrossing afternoon of inspiration, guidance, love and healing energy, delivered in Jane's unique, warm and down to Earth manner.
Everyone present will receive guidance from Spirit, be it loved ones, Spirit guides, Angels or other loving beings.
You can ask any question you wish to help heal or transform any area of your life.
Many people have told Jane that these sessions are 'life changing'
To find out more about Jane click here.
If you wish to pay by phone please call +353 61 317721.
Client love: Absolutely loved every minute of today's group session, you gave us so many answers to questions that had been on our minds forever. Thank you so much for bringing our loved ones through too, especially my uncle who took his own life. We will talk about this for many years to come. The healing energy throughout the session was palpable and cleared the headache I've had for 4 days xx Angela K, Lancashire