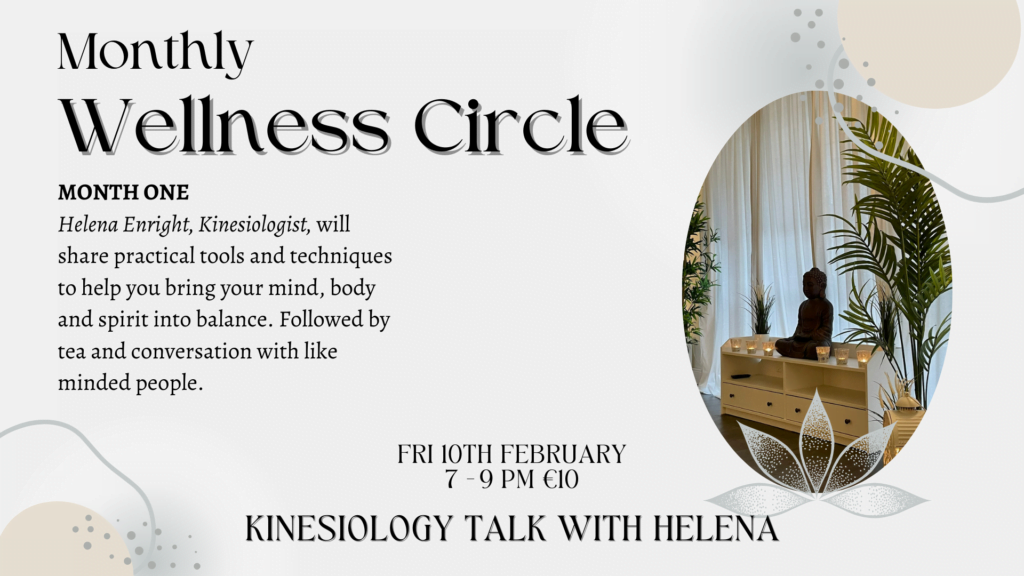 Friday 10th February at 7pm 
Come and join us in a Monthly Wellness Circle at Angel Times on the 2nd Friday of every month from 7pm to 9pm.
Creating an opportunity for like-minded people in the community to experience a taste of one different practice or healing modality each month. This will be followed by a social interactive chat over a cup of tea.
Each month, a different speaker will present on their specialist spiritual topic. This could be anything from Angels to Yoga, Kinesiology to Moon Cycles, Breathwork or Sound Healing. 
Advance booking and payment is essential. The cost is €10 per person and can be paid through the event link below or in the shop. 
If you wish to pay by phone please call +353 61 317721.
For a full list of Angel Times workshops please click here.
The next dates for the Monthly Wellness Circle are; 
10th March 2023 – Sound Bath Taster with Brenda
14th April 2023 – Breath Work Taster with Lucia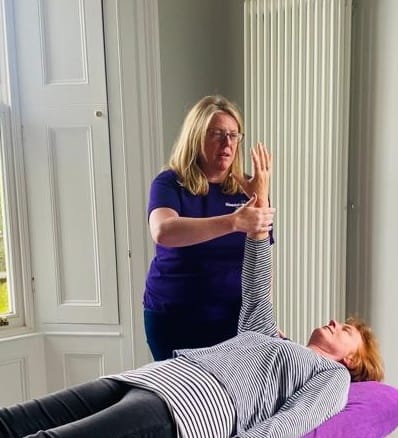 This months topic:
Helena Enright is a natural healthcare practitioner specialising in Systematic Kinesiology. Systematic Kinesiology is a fully integrated natural approach to healthcare. Its underlying philosophy, the MCPE approach is truly holistic as it works in the mental, chemical, physical and energetic realms.  Working with the whole person, kinesiology seeks to identify the root cause of your discomfort rather than just treat the symptoms. With over twenty years' experience Helena is passionate about helping people to find creative and embodied ways to help people improve their well-being and bring their mind, body and spirit into balance.